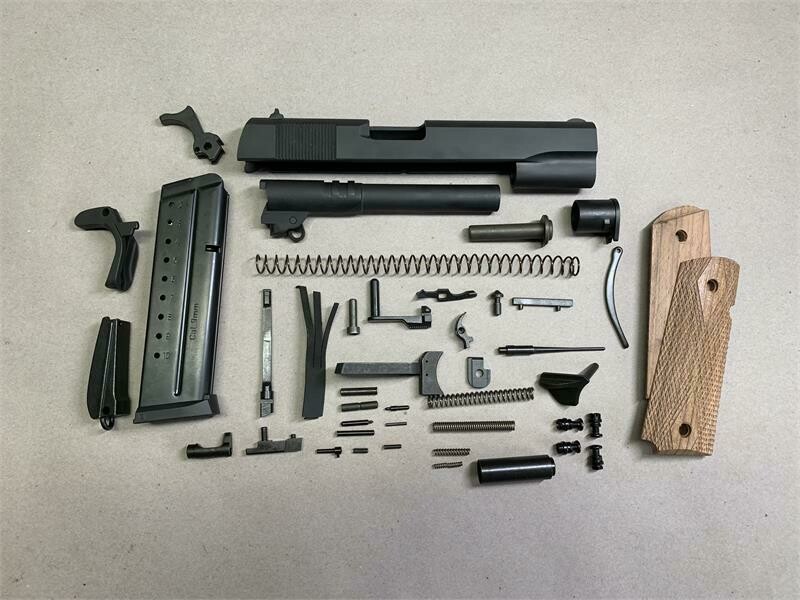 1911 9MM GI Builders Kit with Ramped Barrel, All Parts Less Frame
SKU 1911-GI9MM
Product Details
1911 9mm Builders Kit With Ramped Barrel & All The Parts To Build Your New Pistol Less Frame




Finally a full Model 1911 9mm GI Builders Kit to allow you to assemble all parts onto your stripped single stack Model 1911 frame to create a 9mm pistol! Contains all of the internals including slide and all parts required for 9mm operation including a 9rd magazine. All parts newly precision made and ready for installation! Includes the traditional diamond cross hatched wood grips too! Very Limited nice pistol build kit. This kit comes with a Clark/Para ramped barrel and requires a compatible frame.


PLEASE NOTE: ALL our 1911 parts are for series 70 unless otherwise specified.



Save this product for later