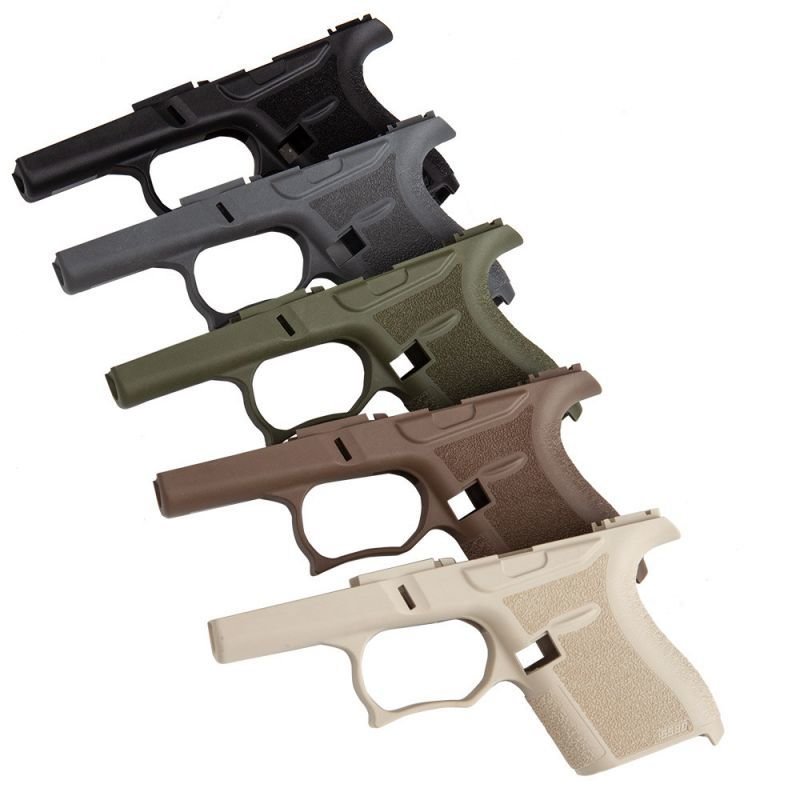 Glock 43 SS80 80% Frame & Jig Builder Tool Set
SKU SS80-80
Product Details
The SS80 Single Stack 80% Lower is now the best 80% lower on the market. This new version is not only new but improved in design and materials!
The SS80 is made with a much stronger and more durable nylon/polymer blend that is similar to the original 43 but actually dampens felt recoil and provides even better reliability.
You'll notice the grip texture immediately. It provides a rock solid grip that feels good and is strikingly attractive. The frame is shaped with a double trigger undercut that allows you to get a higher grip on the gun, which reduces felt recoil and improves speed and accuracy.
As with all 80% Lowers, at this time there is no serial number, however a serial plate is embedded in the polymer to allow you to serialize it once completed.
The SS80 is compatible with parts designed for the Glock 43.
Please Note: This is the SS80 Single Stack Frame Blank (aka 80% Lower) ONLY. It does not include any tools required to complete the lower (drill, file, etc.).

The SS80 Single Stack 80% Lower is ONLY compatible with factory and aftermarket Glock 43 parts.
Save this product for later