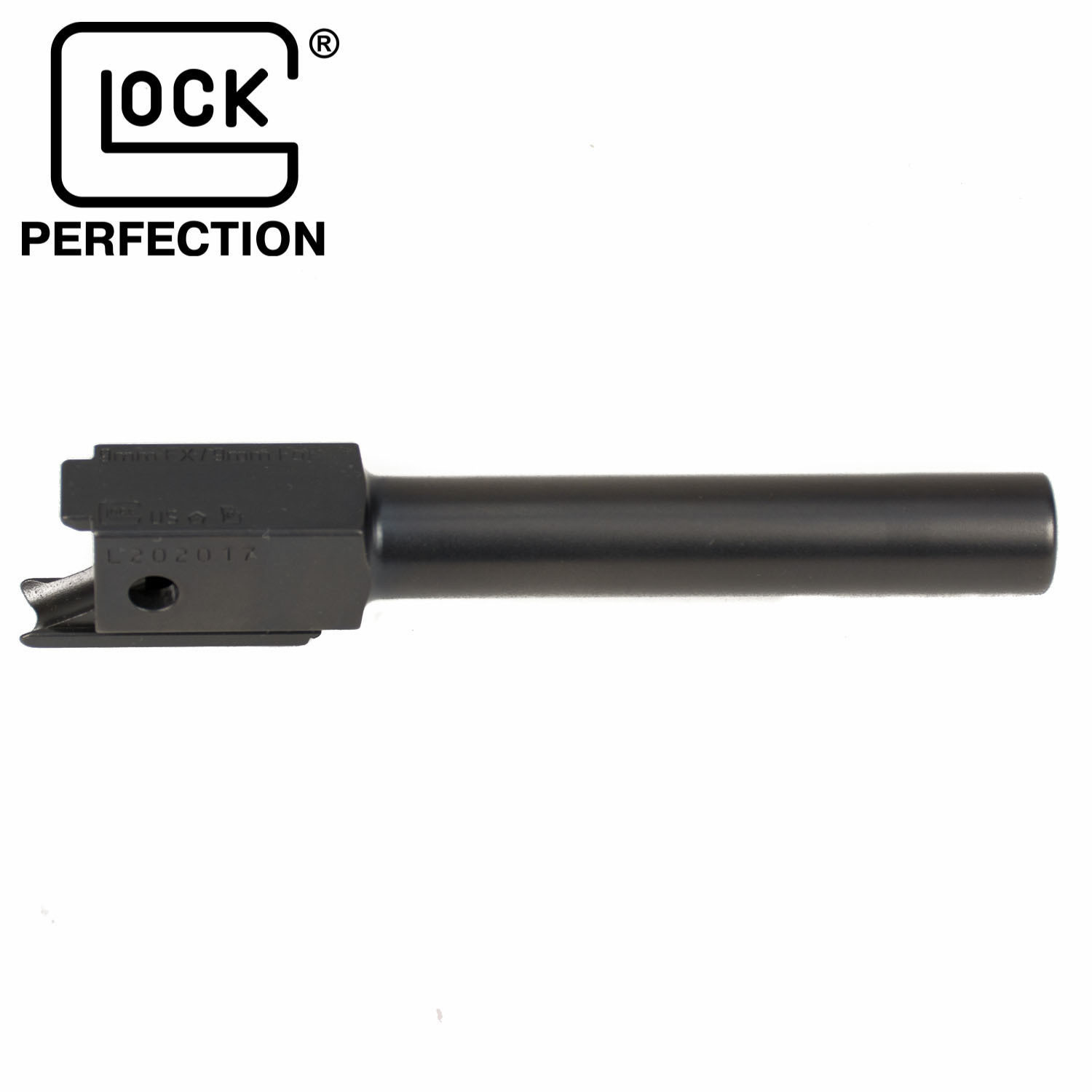 Glock G17T - 9mm FX Barrel - 4.48"
SKU 36255
Product Details
Glock G17T 9mmFX Barrel, 4.48". This factory OEM Glock part is made to the same high standards as the parts already found in your Glock firearm. This part will help keep your Glock pistol in top shooting condition, or to keep as a spare for when you may need it. This Barrel is for the G17T FX only, and is designed to work with color marking or plastic projectile ammunition only!

FITS: G17T FX ONLY

Barrel Rifling - Hexagonal, Right Hand

Length of Twist - 250mm / 9.84 in. (1 in 9.84" ROT)
Manufacturer: Glock Inc.
Save this product for later