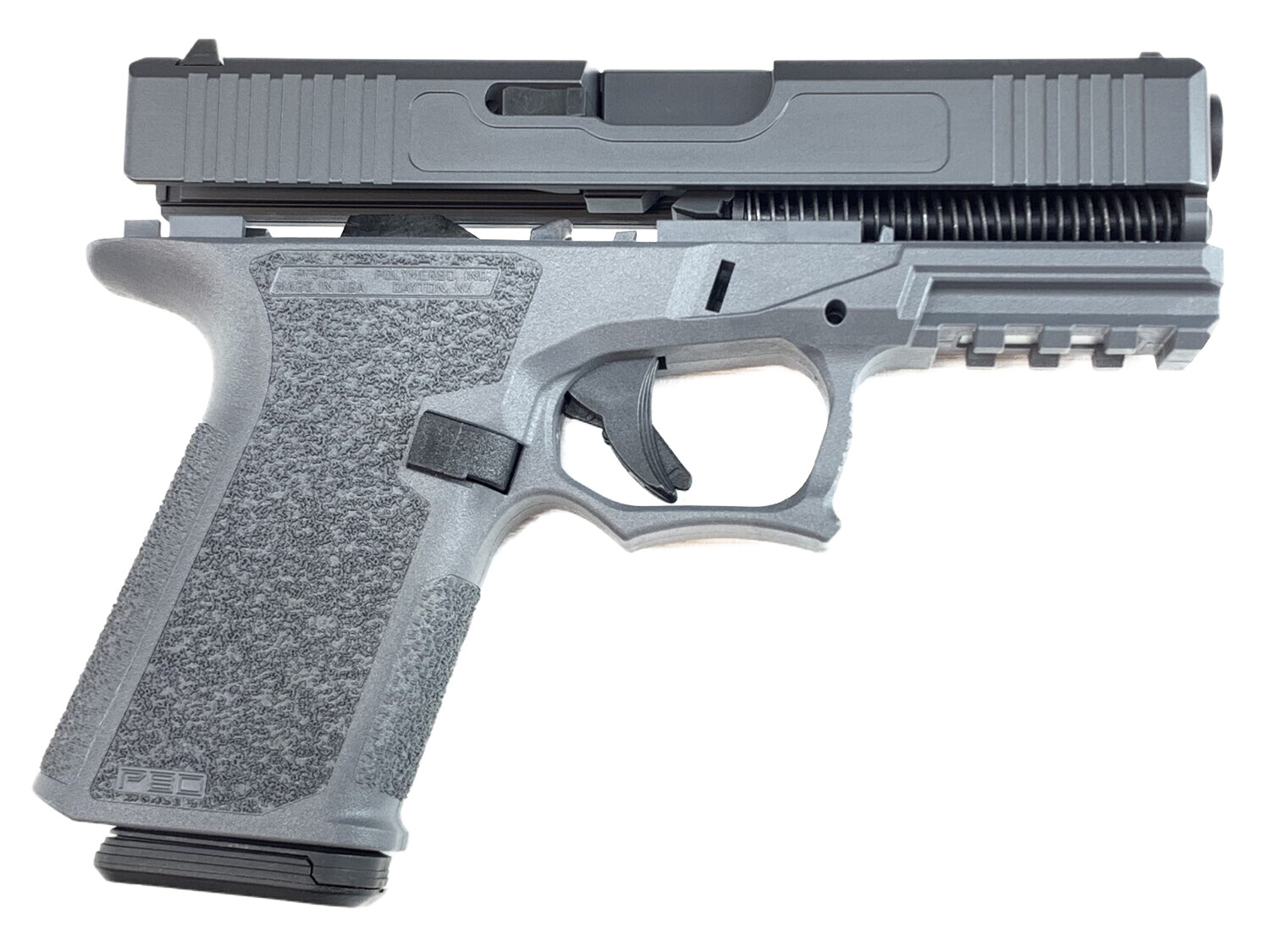 Patriot G19 80% Pistol Build Kit - Polymer80 PF940C - Gray
SKU G19-GRAY
Product Details
Patriot G19 80% Pistol Build Kit - Polymer80 PF940C - Gray
What's included:
Polymer 80% PF940c Gray Frame, Jig & Tooling
G19 9mm Gen3 Slide Gray
Slide recessed Side Windows
Slide made from Carbon steel (USA sourced)
Front & Rear Sight Cuts
Front and Rear serrations
Comes with Standard Front & Back Glock Sights
Stainless Barrel Black Nitride 9mm Barrel
Barrel is made from 416 Stainless Steel & Heat Treated to RC 41
Fully Supported chamber & improved feed ramp design
Polished Feed Ramp for easy feeding
Conventional rifling with a polished chamber and bore to perform well with lead, plated and jacketed bullets
Barrel 1:16 twist rate
G19 Slide Upper Build Kit internal Parts
Firing Pin ( US Manufactured )
G19 lower parts kit
Pistol Upper Comes Built & Proven With Sights Installed
Lifetime warranty by USPA
Made In The USA
Free USPS Shipping
Magazine NOT included
Warning:
This product is to be installed by a competent gunsmith.
No liability is expressed or implied for damage or injury which may result from installation or use of this product.
DISCLAIMER
"GLOCK" is a federally registered trademark of Glock, Inc. and is one of many trademarks owned by Glock, Inc.
DISCLAIMER:
At U.S. PATRIOT ARMORY, we by no means provide legal advice or legal counsel. Every builder needs to research their respective City, State and Federal laws in the area they are ordering from. We DO NOT provide gunsmithing advice. U.S. PATRIOT ARMORY is not responsible for improper builds, damage or injury due to user error.
Experienced Gunsmith installation and proper new round break in period recommended.
Save this product for later