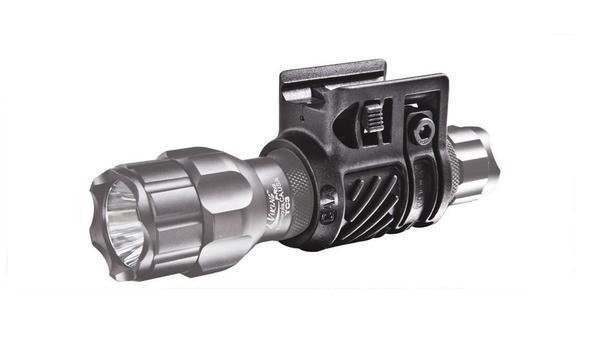 Tactical Flashlight Mount - PL
SKU PL1
Product Details
The PL1 Tactical Flashlight Mount is a compact and efficient mount that's made for tactical use. This one-piece mount is designed to have a quick release, and Polymer material that provides quick and secure mounting of a flashlight or laser to a Picatinny rail. The PL1 Tactical Flashlight Mount gives unmatched stability even through heavy recoil.
Designed to easily access flashlight's on/off button with thumb, while using a vertical grip
Equipped with dual locks for extra securing
Simplly slides & lock onto Picatinny trail
Provides a secure C clamp mechanism tighens around flightlight or laser
PL1 TACTICAL FLASHLIGHT MOUNT MEASUREMENTS
Width: 1.25″
Height: 2.00″
Length: 2.00″
RELATED INFO
US PATRIOT ARMORY DOES NOT SHIP INTERNATIONALLY, USA & USA TERRITORY ONLY!
WARNING: Observe safe firearm handling practices at all times. Failure to do so may result in serious bodily injury or death. US PATRIOT ARMORY shall not be responsible for injury, death, or property damage resulting from faulty installation, misuse, illegal use, or modification of this product.
EXPORT NOTICE: This is an item controlled for export by the International Traffic in Arms Regulations (ITAR). These controls take the form of export regulations and license requirements.
As part of the express consideration provided for receipt of US PATRIOT ARMORY's goods, technical data and/or services, you, our customer, acknowledge that the export, re-export or other transfer, directly or indirectly, of the goods, technical data and/or services provided by US PATRIOT ARMORY in violation of U.S. law is prohibited. Customers acquiring ITAR goods, technical data and/or services from US PATRIOT ARMORY shall be responsible for obtaining any necessary U.S. or other government authorization required to ensure compliance with applicable export laws.
Save this product for later